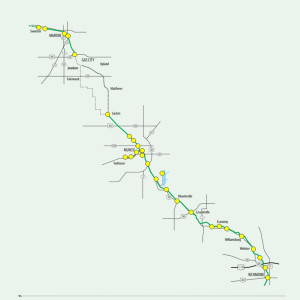 Cardinal Greenways offers multiple map formats to help you plan your route and to find trailheads along the way.
Our interactive trail map allows you to get directions to any trailhead, to calculate the distance between any two trailheads, and to see what attractions and businesses are along the trail. To print a version of our map, download "Printable Map."
Interactive Map
---
Our interactive map enables you to easily plan your route on the trails.
View Interactive Map
Printable Map
---
Our printable map gives detailed routes of Cardinal Greenways.
Print Map
Trailhead Map
---
Find out where all the points of entry are for the Cardinal Greenway.
Trailhead Map