Turkey Trot
Out of concern for the safety of our volunteers, staff and participants, we're once again holding our annual Turkey Trot virtually this year to avoid having a large crowd gather in our headquarters in the Muncie Depot. Instead, we invite you to show your support of the Greenway by signing up and participating by getting out and doing something active Wednesday 11/24 or Thanksgiving day, Thursday 11/25. Walk, run or ride on the Greenway, your neighborhood or favorite place to exercise. We encourage participants to share their activity with us by taking some photos so we can post them on our social media pages. You can find more information and register here.
Trail Repairs
Thanks to funding from the Henry County Community Foundation we recently made some repairs to the asphalt surface of the trail. We appreciate their continued support of this much-needed project that will help prolong the life and safety of the Greenway. 
Trail Gatherings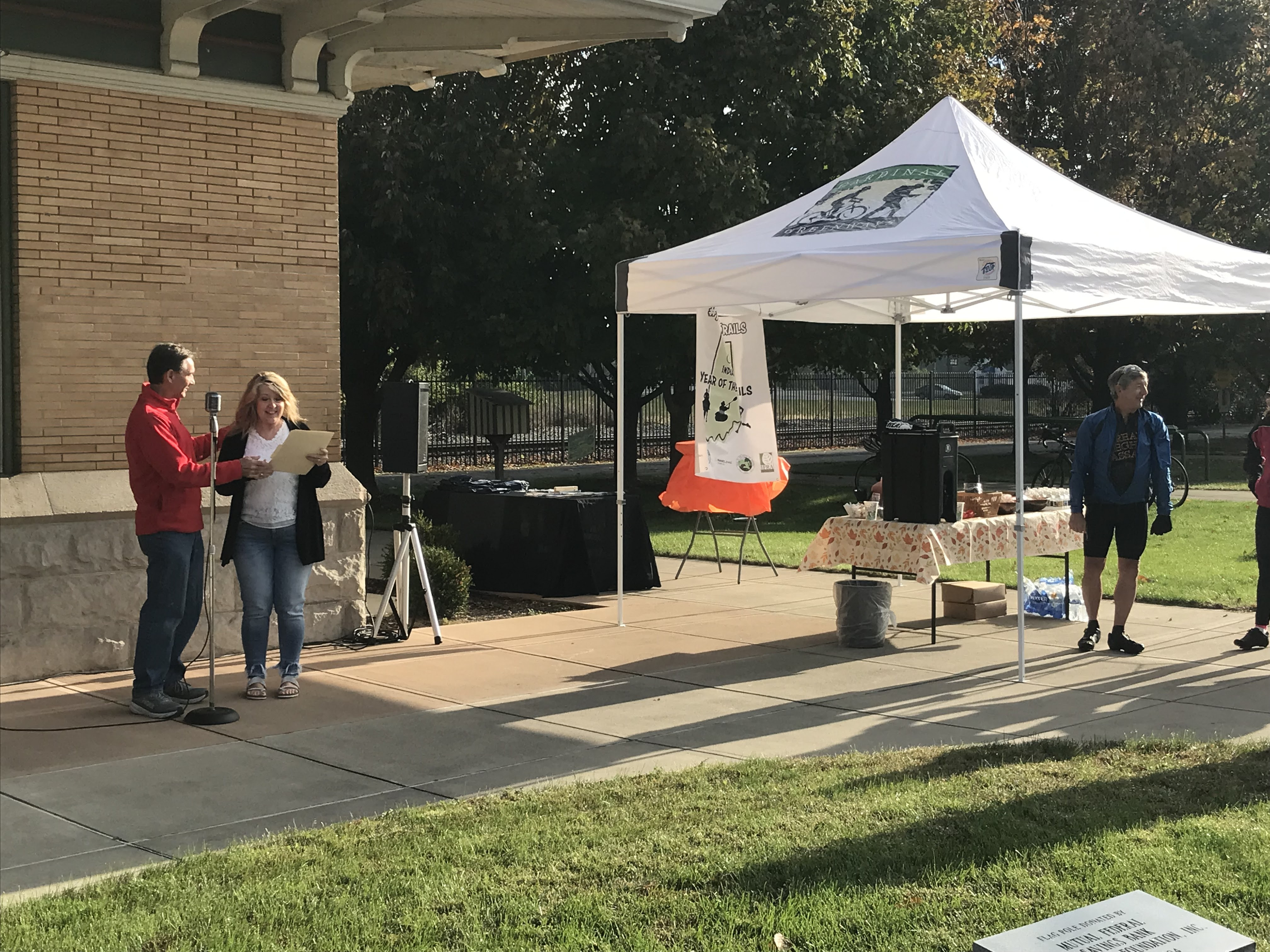 We've been busy spreading the good work of the Greenway. We wrapped up October by kicking off the Year of the Trail with our partners from the Rails to Trails Conservancy where we'll celebrate the value of trails throughout the next year. November started with a visit from the Indiana Parks and Recreation Association as part of their conference. We love getting together with local, state and national leaders to talk about the benefits of trails!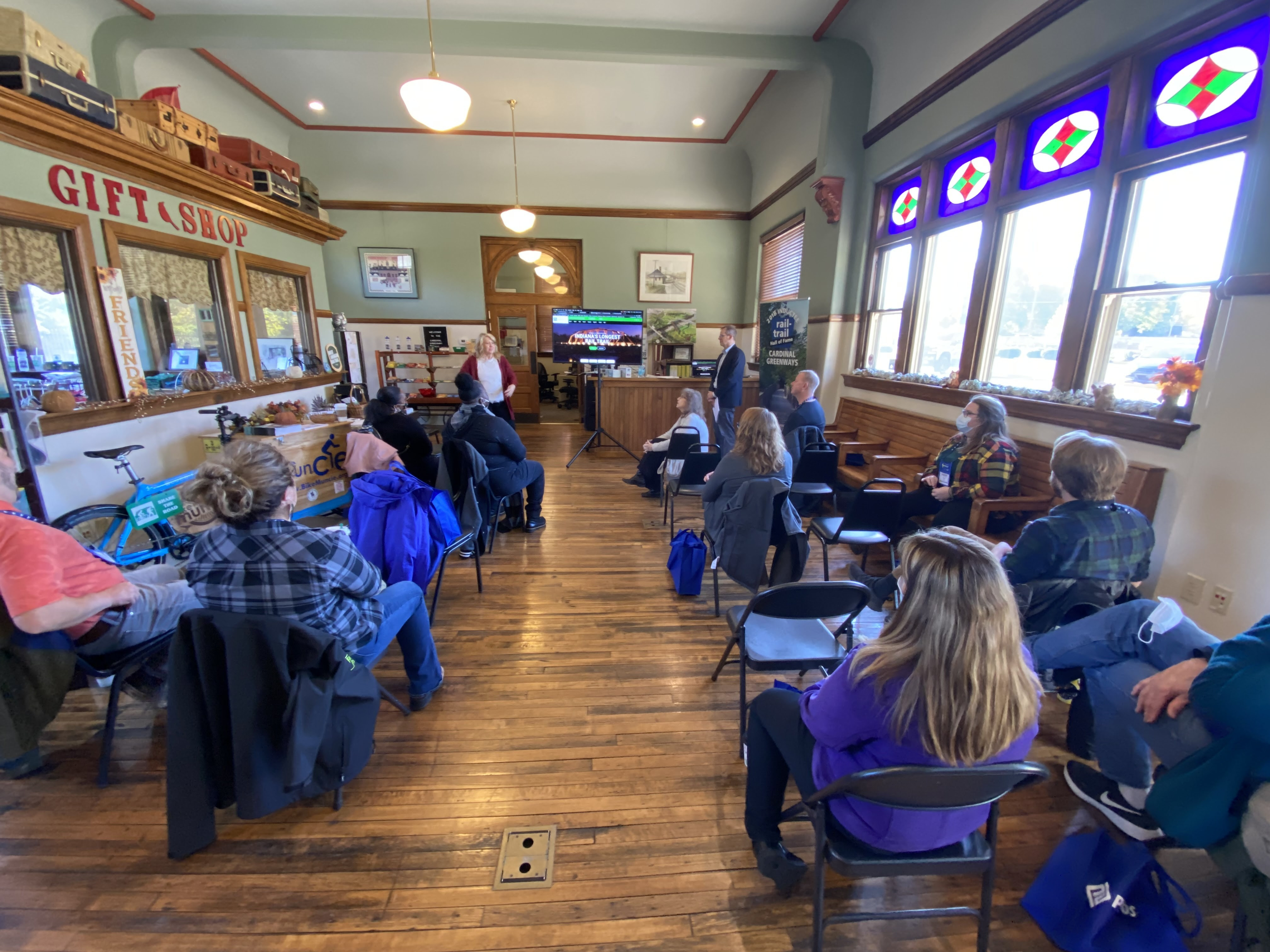 Trail Support
Colder temperatures and fading daylight are both signs of another trail season coming to an end. It's been another busy year on the Greenway with our data showing an average of over 81,000 reads per month throughout the sixty-two miles of the system this Spring and Summer. We love to see so many of our communities getting out to use the trail to walk, run bicycle and spend time outside being active.
As we wind down another year we hope you'll consider supporting the Greenway which is a private, non-profit trail that receives no taxpayer dollars and instead relies on our events, grants, and donations for 100% of our financial resources. You can make a donation here.  
Trail Shopping

Another fun, easy way to support the Greenway is by shopping our online store. We have a variety of items to choose from including water bottles, cycling jerseys, and our line of animal shirts. Get an early start on your holiday shopping and have some cool Greenway gear shipped to you. Check out our shop by clicking here.