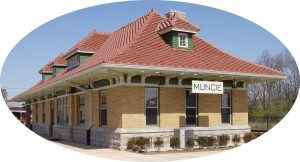 Our headquarters at the Muncie Depot will have modified hours because of the holidays. Below is our schedule through the end of the year.
Friday, December 20: 9-3
Monday, December 23: closed
Tuesday, December 24: closed
Wednesday, December 25: closed
Thursday, December 26: open 9-4
Friday, December 27: open 9-4
Monday, December 30: closed
Tuesday, December 31: closed
Wednesday, January 1: closed
Thursday, January 2: open 9-4
Friday, January 3: open 9-4
We will resume regular hours Monday, January 6 of being open 9-4 Monday-Friday.
The trail is of course open from dawn to dusk every day of the year so we hope you get out and enjoy the beauty of the Greenway!