Greenway Changes
We're happy to see so many of our communities using the Greenway to stay active during the Coronavirus pandemic. Trail traffic has been very high with people out walking, running and bicycling and our Maintenance team has been busy keeping the Greenway clear and safe for everyone. However, we have had to make some changes to our event schedule and daily operations due to the virus and you can find them below.
-Portable restrooms will be placed on the trail Friday, May 29
-The Cardinal 5K, which was originally scheduled for Saturday, June 6,  has been rescheduled to Saturday, August 22
-The Muncie Depot will reopen Monday, June 15
-Our free bike loaner program will return Monday, July 6
*We will continue to monitor developments related to Covid-19 and will make changes to this schedule as needed
Kitselman Update
We're excited to share an update on the new Kitselman trailhead project. Crews have been working hard to get this key connection of the Cardinal and White River Greenways completed.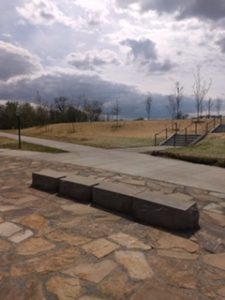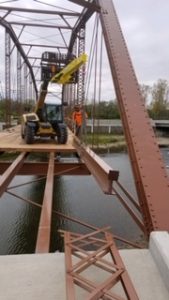 Trail Rules   
With trail use higher than usual this seems like a good time to remind everyone of our trail rules so that you can use the Greenway safely. You can find them here.
Trail Safety
With the increased traffic on the Greenway and Spring weather finally arriving that means there will be more people than usual using the trail. It's important to use the trail safely which includes making sure to lock your vehicle while using the Greenway, including windows and sunroofs, and whenever possible leaving valuables at home. And be aware of your surroundings when using the trail.