Trails Day 5K Wrap Up
We kicked off our event season with a bang with a very successful National Trails Day 5K. We had a great turnout and perfect weather for our first event of the year. The men's winner was Eli Grossman in a time of 20:08 and Dawn Miller took the women's crown in 24:20. Full results can be found here. Thanks to everyone who came out!
Bike Fest
Now it's on to our largest event of the year, Bike Fest! It takes place July 26-28 and offers something for everyone. Friday kicks off with a free community ride from the Muncie Depot to Canan Commons where we'll have a BMX stunt show, kids activities and more. Saturday is the main event with the Great Greenway Tour. Ride the Cardinal and White River Greenways choosing your route and distance. There will be great SAG stops along the way and lunch when you return to the Depot where you'll also find food, entertainment and our first ever Vintage Bike show and sale. We'll also have guided theme tours of Historic Muncie, Artistic Muncie and Beers of Muncie. The weekend wraps up Sunday with the Muncie Power Products Grand Prix Criterium race. Riders will cover a .7 mile loop through downtown providing a great show for spectators who can enjoy music, food trucks and a beer tent. For the slightly less competitive we'll once again have our Corporate Challenge Cruise Race as well as kid's races. Sign up for any of the Saturday events or get more information on the event website.
New at The Depot
With the official start of summer only a few days away the Muncie Depot has been a busy place. We have resumed our cruiser bike program for the summer so you can come in and check out a bike to ride on the Cardinal and White River Greenways for free. Bikes are available Monday-Friday from 8:30-3 and weekends 10-2:30. A photo ID is required.
Speaking of hours our summer schedule is back which means we're open on Saturday and Sunday from 10-3. Stop by to ride a cruiser bike, get a snack or take a break during your walk, run or ride.
Just in time for summer we have a few new additions to our clothing line. These fun shirts were designed by Greenway Board member Kyle Johnson and are the latest additions to the animal collection. They're available at the Muncie Depot and Warehouse Cafe in Richmond.
Greenway Grants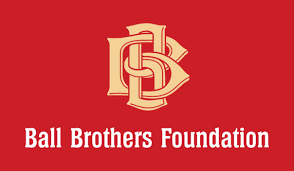 We recently received several grants that will allow us to continue improving the Greenway.
We were awarded funding from the Ball Brothers Foundation and the Hamer and Phyllis Shaffer Foundation for General Operating Support which will help greatly in the daily operations of the trail. This support is a tremendous help caring for and maintaining the Greenway and we are grateful for the continued support of both these organizations.

We received funds from the Community Foundation of Randolph County to build and install a covered shelter at the Losantville trailhead. This will be a nice addition to this very busy location and provide a nice spot to take a break before or after a ride, walk or run. We appreciate their continued support in helping make this one of our premier stops on the Greenway.
Finally, earlier in the spring we were selected to participate in A Community Thrives, a program sponsored by Gannett. Thanks to our generous supporters and donors we met their fundraising goal and became eligible to received additional funding. We were recently awarded funds through the program for Maintenance and General Operating Support.
We're very lucky to have such great community partners that choose to generously support the Cardinal Greenway and we thank them all for the many ways they give back.