2020 Year in Review
As we begin 2021 we wanted to take a look back at some of what happened on the Greenway in 2020. It was a challenging year for everyone but we were happy to see so many in our communities taking to the trail to stay active.
Because of Covid-19, use of the Greenway was up significantly, nearly 50% in some locations, as people sought a safe place to walk, run, bicycle, and spend time outside. We were happy to see so many people out using the trail and worked hard to keep it clean, clear, and safe for everyone.
Thanks to funding from several great community partners we were able to make major repairs to two bridges near Blountsville and over the White River near our headquarters at the Muncie Depot. We appreciate the support of the Henry County Community Foundation and Friends of the Muncie Endurathon for these projects.
We also added two new covered shelters at the Losantville and Gaston trailheads. These were made possible by funding from the Randolph County Community Foundation and Community Foundation of Muncie and Delaware County.
We were very excited to make major repairs to the asphalt surface of the trail in several locations, including Muncie and Marion. These projects were made possible by support from the Community Foundation of Grant County and IU Health Ball Memorial Hospital.
We had to do things a little differently this year bit our virtual Turkey Trot was very successful. We had great participation as people shared their holidays with us and helped raise critical funds to care for the trail.
We wrapped up the year by opening the new Kitselman bridge and trailhead connection. This project was decades in the making and was made possible by many wonderful community partners. It joins the Cardinal and White River Greenways and was a fitting way to end a very busy year on the trail. Thanks to all our donors and supporters for helping make these new additions and projects possible!
Trail Thanks
Thanks to everyone who donated last month as part of Giving Tuesday and our year-end fundraising campaign. You helped us finish up a busy year on the trail on a high note! We greatly appreciate everyone's continued support and are looking forward to another season on the trail!
Volunteers Needed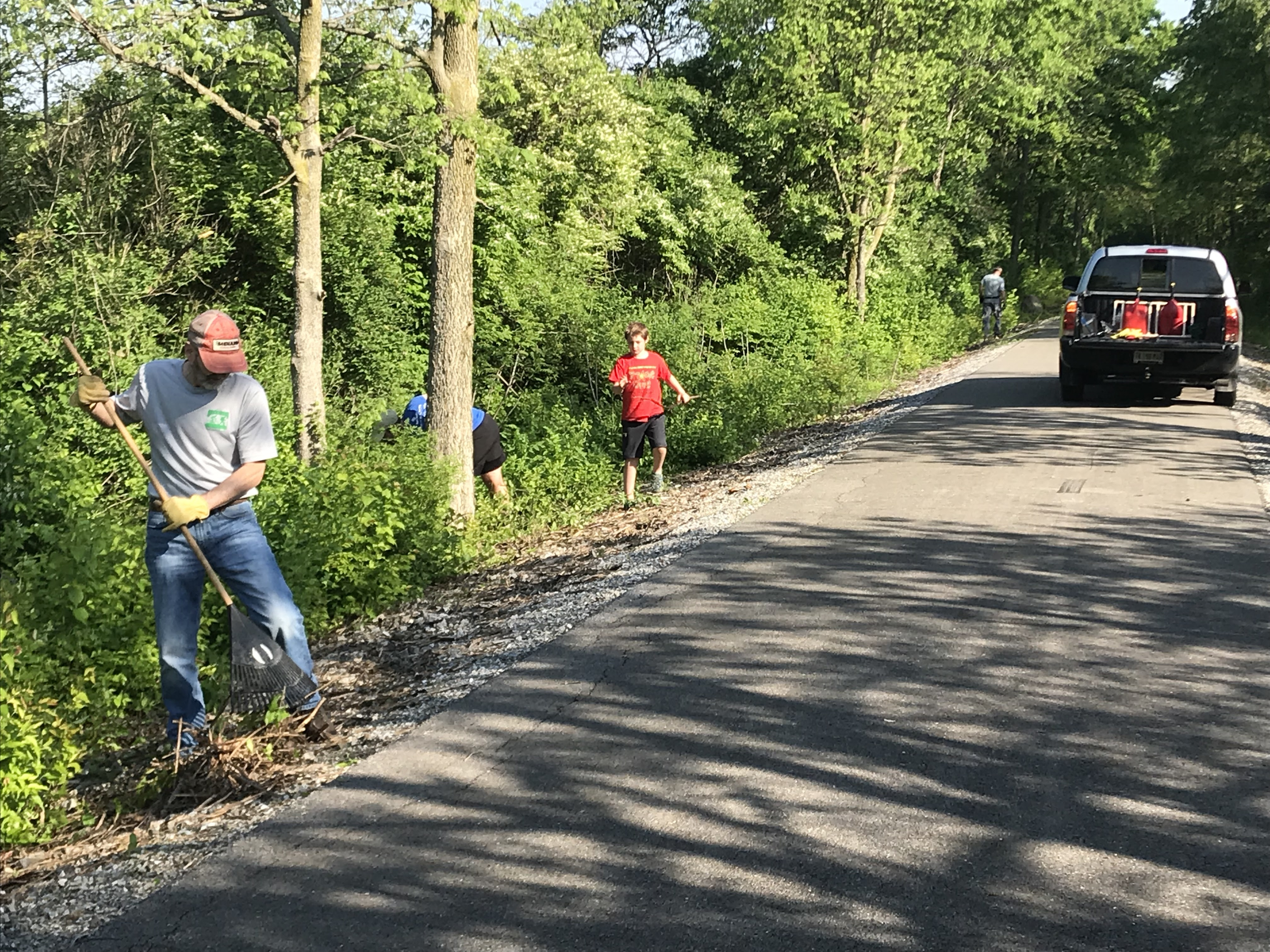 It's a big job taking care of 62 miles of trail and we rely heavily on our dedicated group of volunteers to help us maintain the Greenway. We're always looking for additional volunteers to serve in a variety of roles, including trail maintenance and clean-up days, events, and trailhead or section adopters. You can find a listing of different volunteer opportunities and sign up to help out by clicking here.
Trail News
If you're looking for a way to keep up with the latest Greenway news follow us on Facebook or Instagram. That's where we share information on upcoming trail projects, maintenance work, and events. Stay up to date on Greenway activities and follow us by clicking the links below.