2019 Events
Our event schedule for the year has been set and we're already working hard to put on another season of fun, community events. You can find more information and register for any of these events here.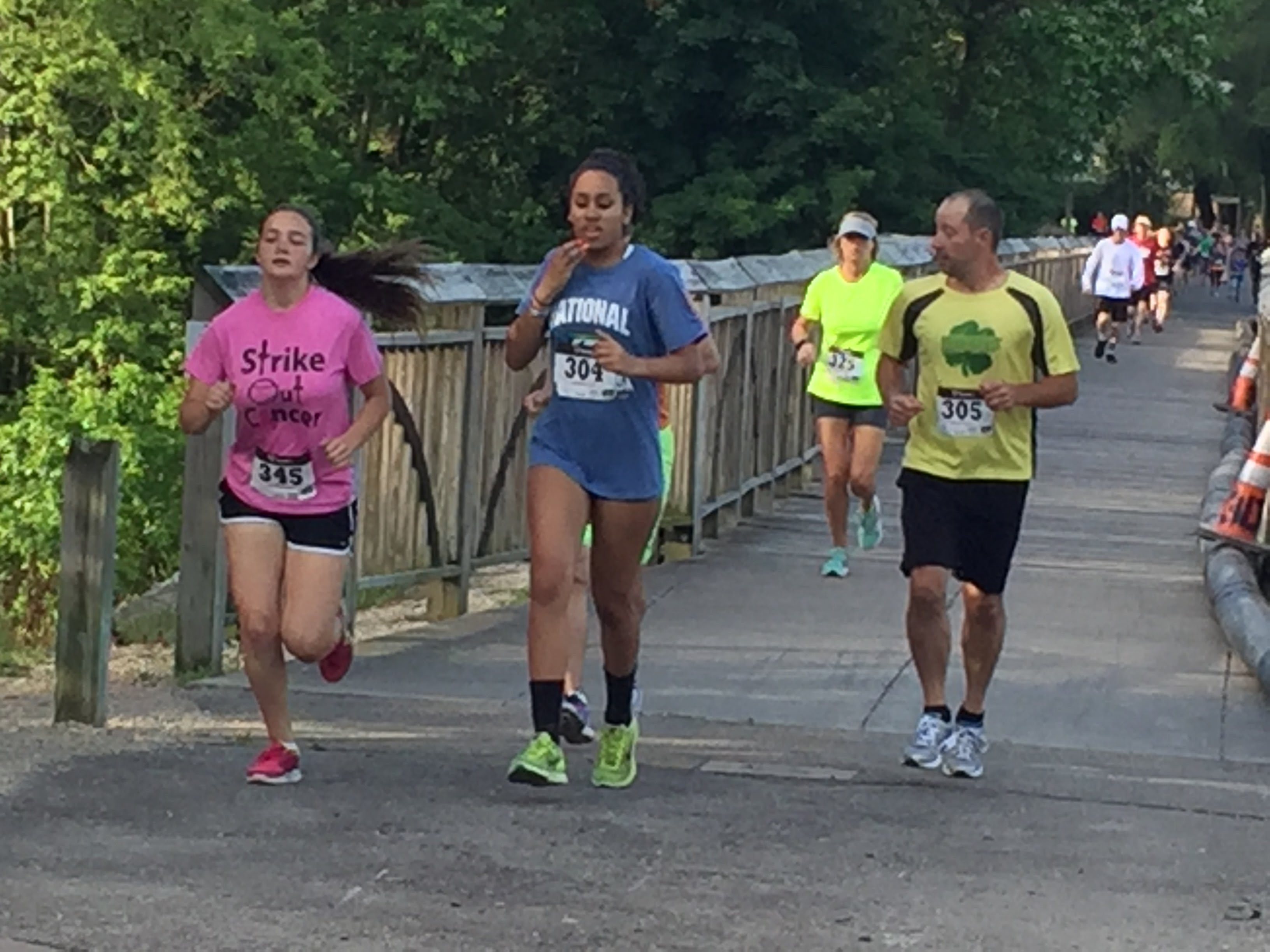 We'll kick off the year with the National Trails Day 5K on Saturday, June 1. This walk and run will take place on the Cardinal and White River Greenways and start and finish at the Muncie Depot. It joins events all over the country honoring National Trails Day.
July brings Bike Fest and a weekend full of fun and events for the whole family July 26-28. There will be a BMX stunt show, Great Greenway Tour and criterium race spread out over the weekend. We'll also offer a group community ride and guided bicycle tours of Muncie.
If cycling isn't your thing then Walk Indiana might be just for you. This non-competitive walk takes place September 7 and offers several different distances on the Cardinal and White River Greenways.
October brings your chance to check out the southern portion of the Greenway. BikeTOURberfest is the main fundraising event for the trail in Wayne County and will take place October 5. There are multiple ride distances to choose from including 5,22,26 and 56 miles and all offer great SAG stops.
November features our annual Turkey Trot. Start your Thanksgiving Day off right November 28 with a walk or run on the Cardinal and White River Greenways. This is a fun, family friendly way to start off your day with five hundred of your closest friends.
We wrap up the year with our largest event of the season, Christmas at the Depot December 6. Kick off your holiday season with us and a special guest who'll bring gifts for all the children along with some holiday cheer.
Volunteers Needed
It's a big job taking care of and maintaining the sixty-two miles of the Greenway so we're thankful for all our dedicated and hard working volunteers. We're currently looking for additional help with tasks like trash and debris pick up, mowing, trimming and assistance taking care of and maintaining the trail. There are a number of areas and sections available for individuals, businesses and other community groups to adopt or care for. If you're interested in supporting the Greenway and giving back to this great community resource contact us at the Muncie Depot, (765) 287-0399 or pam@cardinalgreenways.org or click here.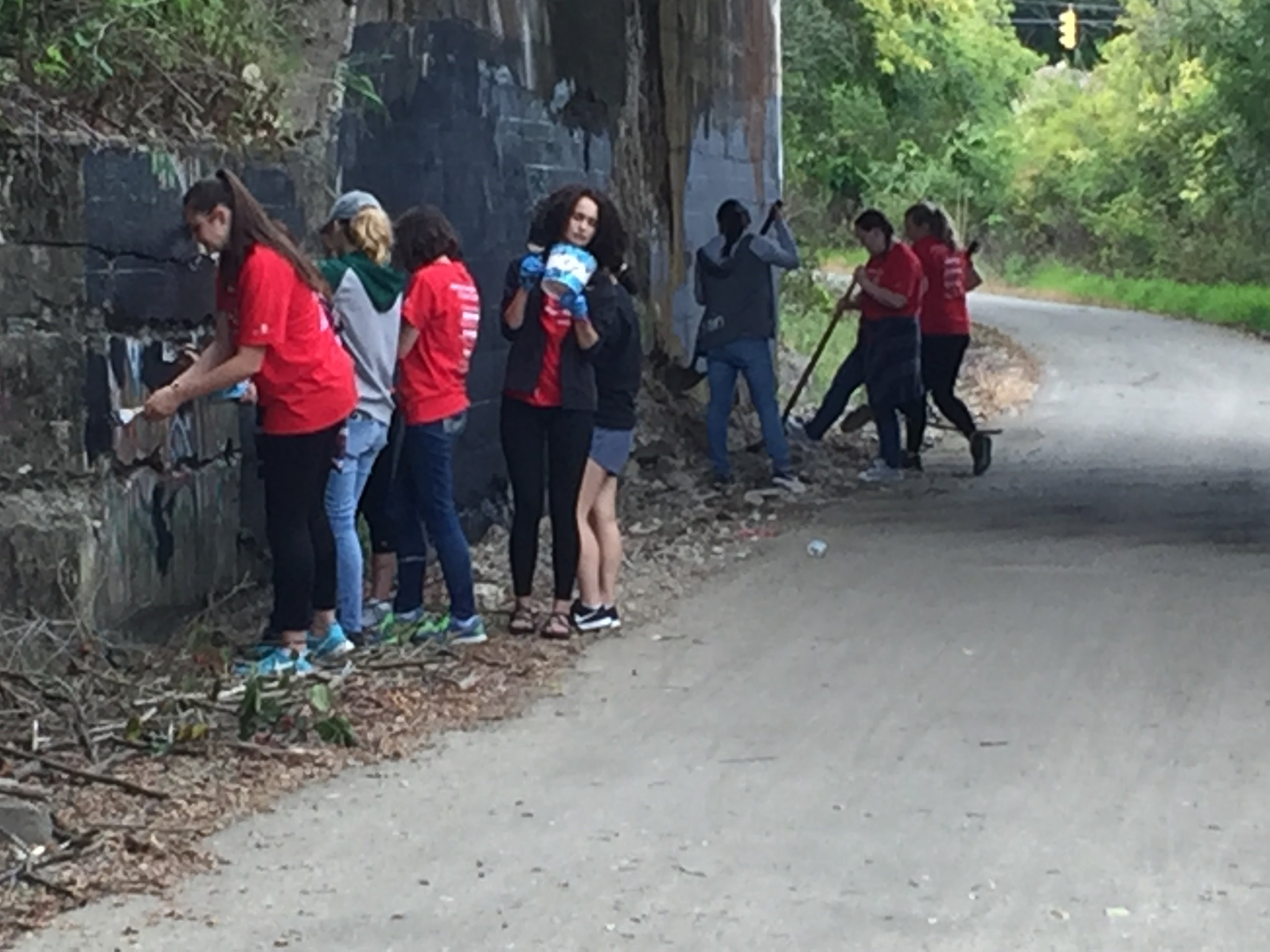 Famous Fan
Recently Indianapolis Colts quarterback Andrew Luck mentioned in an interview that he'd ridden the Cardinal Greenway from Richmond to Muncie. We're so happy and honored to hear that he enjoyed using the trail! Like the Greenway he's coming off a very successful season where he was named the 2018 Comeback Player of the year and chosen for the Pro Bowl for the fourth time in his career. With football season now over maybe he'll head back to the trail for a ride once spring arrives. And we wish him luck with the 2019 season!
Support the Greenway
We often hear how much people love the Greenway and we're so glad our trail users are passionate about this community resource. If you're interested in supporting the Greenway there are a few easy ways you can give back.
Donate
Cardinal Greenways is extremely thankful for any and all donations. Contributions can be sent to Cardinal Greenway, 700 E. Wysor St., Muncie, IN 47305. You can also donate safely and securely online at cardinalgreenways.org or by clicking the button below. All donations are tax deductible.
Volunteer
Cardinal Greenways offers a variety of volunteer opportunities including maintenance, trail clean-up days and events. You can find a list of various volunteer roles and sign up to help out here.
Amazon Smile
Every time you shop using Amazon Smile a donation will be made to the Cardinal Greenway. Go to smile.amazon.com and make sure to enter Cardinal Greenway as the charitable organization.