Giving Tuesday
Today is Giving Tuesday and the Greenway is excited to be participating! Giving Tuesday is a global generosity movement that unleashes the power of people and organizations to transform their communities and their world. We're kicking off our year-end fundraising campaign with this special day and invite you to join in and support the Greenway. The trail has seen a dramatic increase in usage this year so your support is more important now than ever. You can make a donation here and help us finish this busy year on the trail strong!      
Turkey Trot Wrap Up
Thanks to everyone who participated in our virtual Turkey Trot! We appreciate everyone who signed up in support of the trail and shared part of their Thanksgiving weekend with us. We had a good turnout and received lots of great photos like these. You can see more event photos
here
. Big thanks to our event sponsors Central Indiana Orthopedic, Bowen Engineering, Lifetime Skin Care Centers, Ball State University, Cross Law Firm and HWC Engineering.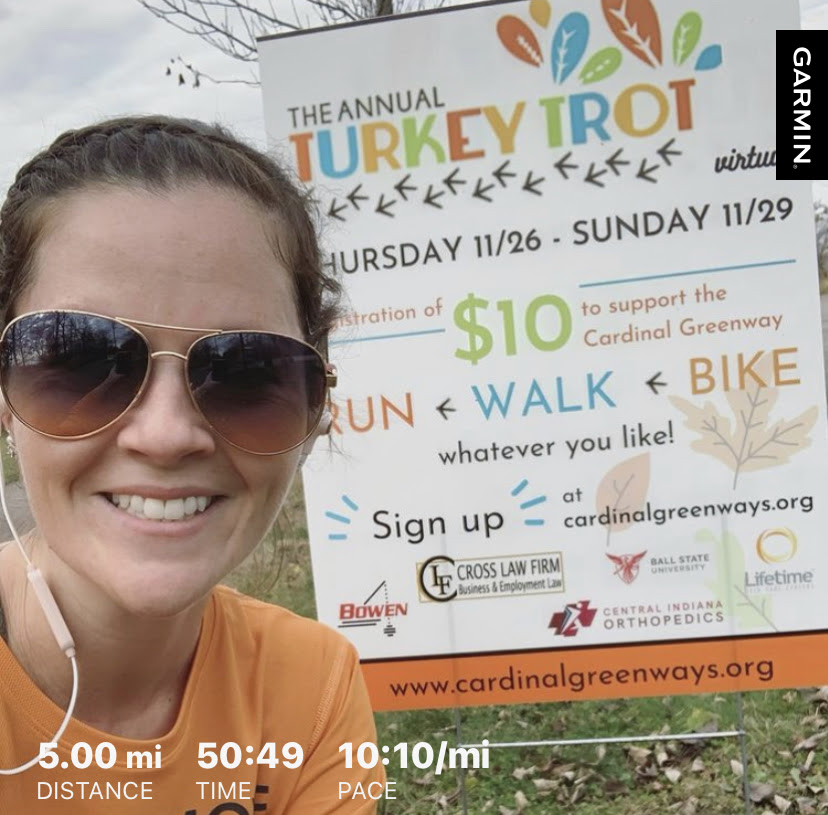 Trail Connection
We were excited to open the new Kitselman Bridge and trailhead that connects the Cardinal and White River Greenways. This project has been years in the making so we're thrilled to have it completed and available for use. We're grateful to the many great community partners who helped make this vision possible!
 Trail Addition
We're excited to have the third and final covered shelter this year built on the Greenway. This latest one is at the Gaston trailhead and was funded by the Community Foundation of Muncie and Delaware County. We appreciate their continued support of the trail and welcome this new addition!
Trail Repairs
Thanks to funding from another great community partner we're making repairs to the bridge over the White River near our headquarters at the Muncie Depot. We appreciate the continued support of the Friends of the Muncie Endurathon for this project and the Greenway. With their help, we're replacing the decking of the bridge at this important junction.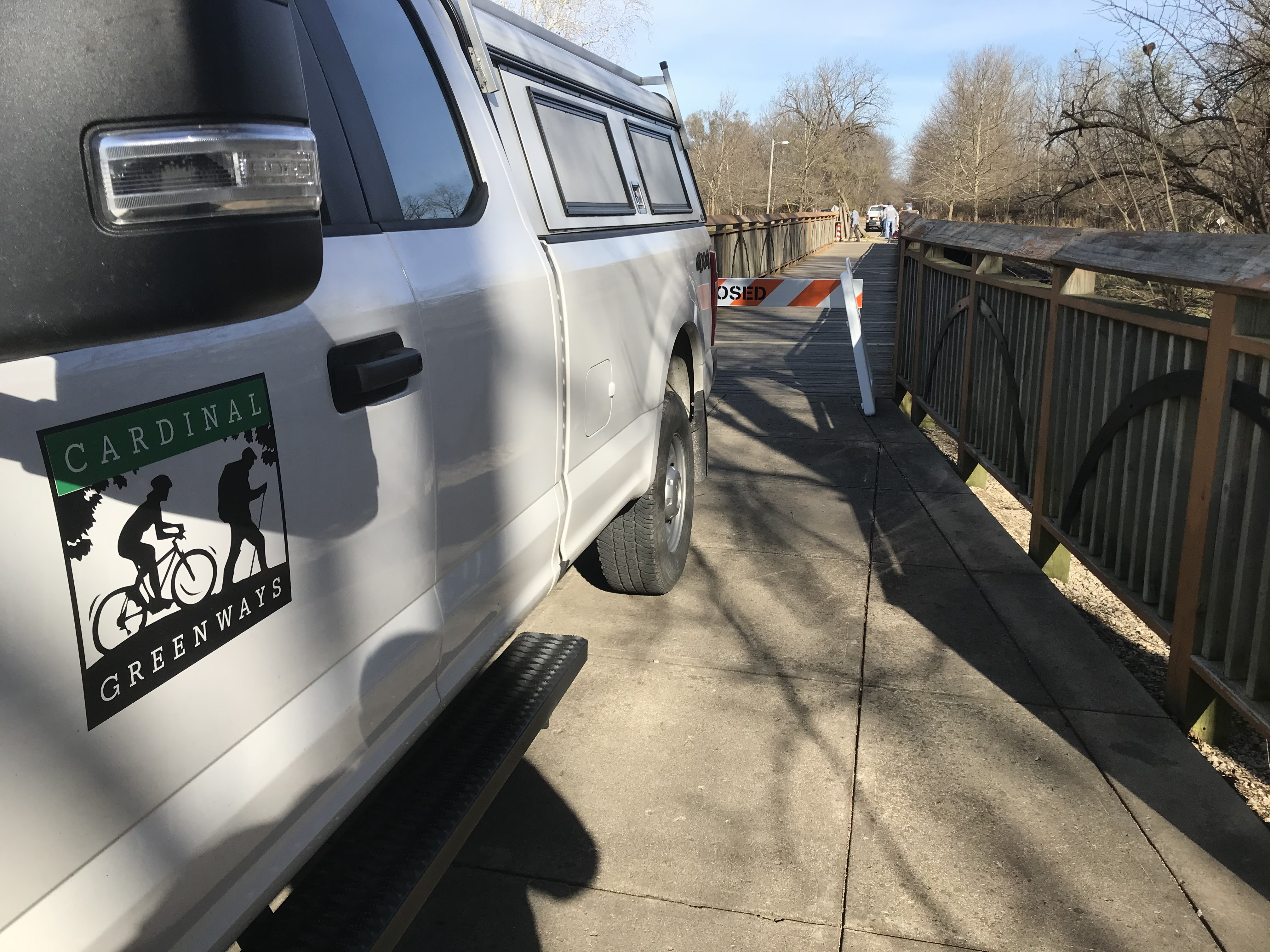 Shop and Support the Trail
With the holidays coming up we've got several easy ways you can support the Greenway and get your shopping done at the same time.
We sell some of our Greenway gear online through our web store. You can pick up some great trail items like water bottles and our famous animal shirts and have them shipped to you. Visit the store by clicking here.
We also participate in the Amazon Smile program where you can shop and a donation will be made to the Greenway for every purchase. You can sign up and start shopping by clicking here.
Christmas at the Depot
Due to the Governor's restrictions on the number of people allowed at gatherings we unfortunately have canceled the Christmas at the Depot. We regret having to make this decision but look forward to bringing back this annual holiday favorite next year.