Rails to Trails Contest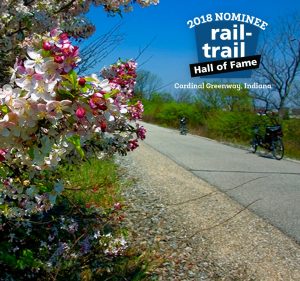 We often hear from our users how the Cardinal Greenway is their favorite trail and how much they love it. Here's your chance to show it! As we celebrate our 25th anniversary in 2018 we have been chosen as a finalist for the Rails to Trails Conservancy Hall of Fame. Voting takes place today through Friday July 13.  You can vote as many times as you like during the week at 
https://rtc.li/HOFnominees-2018
. Show your love for the Cardinal Greenway by casting your vote!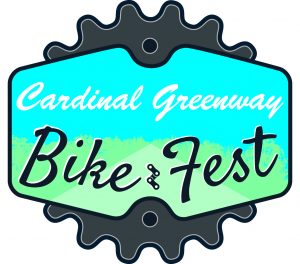 Bike Fest
Bike Fest is just a few weeks away! This weekend full of events  takes place July 27-29 and offers three days of fun for the whole family. Friday will be a free community ride from the Muncie Depot to Canan Commons with a variety of activities including a BMX show, food and a beer garden. Saturday will be the Great Greenway Tour starting from the Muncie Depot. You can ride the Greenway  and be supported by great SAG stops along the trail then have lunch back at the Depot where there will be other activities taking place all day, including many for the kids. There will also be guided bike tours of Muncie visiting breweries, historical sites and local landmarks. The title sponsor for Bike Fest is Old National Bank. Sunday will be the grand finale with the Muncie Power Products Grand Prix Criterium. Racers will compete on  a loop course through downtown Muncie and battle for merchandise and prize money. For a more low key event you can take part in the Corporate Challenge Relay Race. For more information or to register for any of the events visit 
muncie-bikefest.squarespace.com
Bicycle Repair Stands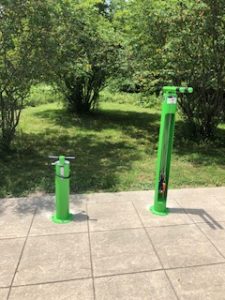 After installing  a bicycle repair stand at the Muncie Depot last month we have now placed them at the Losantville and Prairie Creek trail heads. The Prairie Creek unit was purchased with funds received from the Friends of Muncie Endurathon while the Losantville stand with a grant from the Community Foundation of Randolph County.  They have a variety of tools and a pump that allow trail users to do basic maintenance and repairs to their bicycles while on the Greenway. We're very thankful to both organizations for their support of the Greenway!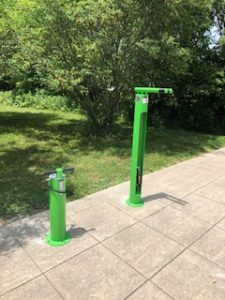 Fall Events
It's not too early to start thinking about a few of our upcoming fall events, Walk Indiana and BikeTOURberfest.
Walk Indiana takes place Saturday September 8 at the Muncie Depot. It is a non-competitive walk with distance options of 5K, 10K or half marathon on the Cardinal and White River Greenways. There are rest stops along the way and refreshments at the finish. Register and get more information at walkindiana.org
BikeTOURberfest is the main fundraising event for the Greenway in Wayne County and offers something for everyone. There are four different route choices: 5, 22, 26 and 56 miles, with the shorter two staying on the trail and the longer options combining the Greenway and scenic country roads. There are great SAG stops along the way and beautiful fall colors throughout. Register by July 31 to get the lowest rates. Get more information and sign up at biketourberfest.com